Words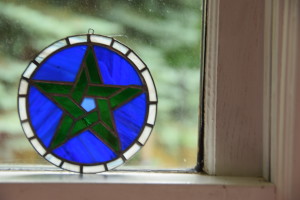 We thought it would be hard not to become immobilized by fear as the acts of terror associated with religious extremism spurred on by anti-imperialist sentiment began to scroll through our Twitter and Facebook feeds and captivate our shuddering attention with alarming regularity. And yet, for many of us, as the news of beheadings slips closer and closer to becoming routine, we, too, slip right along with it toward a… Continue Reading…
Before you get all excited about the Pew Research results and begin thinking that the rising number of those who report no religious affiliation means a more rational approach to all things religious, think again. Yesterday's release of research by the Public Religion Research Institute shows that fifty-two percent of the American population (52%) believe that to be "truly American" it was very important that you believe in God. A further seventeen percent (17%) thought it was important. That is… Continue Reading…
I spent the better part of today working on Sunday's service. After sending all the elements off to our amazing administrator, annie, I turned to the excel sheet, upon which I have listed all my favourite old hymns, looking for one that might be right for my mood.

I landed on "Evening", alternatively known as "Merrial", a tune written by Joseph Barnby expressly for the hymn "Now the Day is Over". The… Continue Reading…
I have long argued that my evangelical colleagues often appear to have more integrity than colleagues within my own liberal tradition. Rick Warren and Bill Hybels, (mentioned in With or Without God) have been hanging out since forever on the wrong side of the fence, in my opinion, but they have done it because the things they believe are on that same side of the fence. They haven't talked as though they believe one thing – the Bible is The Authoritative Word… Continue Reading…
This past week, the Truth and Reconciliation Commission recognized the end of its work with a ceremony in Ottawa. For six years, its commissioners, the Honourable Justice Murray Sinclair, Dr. Marie Wilson, and Chief Wilton Littlechild, met with, listened, and recorded the narratives of those who had been affected by Canada's Residential Schools. The recorded narrative accounts, ranging in length from ten minutes to five hours and which, together, would take over two years to watch or listen to, will… Continue Reading…
On Sunday, I shared the following with my congregation. You'll get the point as you read it. It has to do with the pastoral care of the congregation, as you'll see, but it may also be a helpful piece for you to share with others as you have the conversation about beliefs, perspectives, and the conclusions we come to.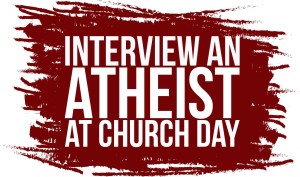 For some months, West Hill has been looking… Continue Reading…

Sometimes, people who are evangelical, express their sadness that we who have left literal beliefs behind or who never had them, do not experience the dramatic movement of what they would call the Holy Spirit, or the presence of the Lord. Especially the way that Spirit or Lord moves in large gatherings of Christians all believing and singing and sharing at… Continue Reading…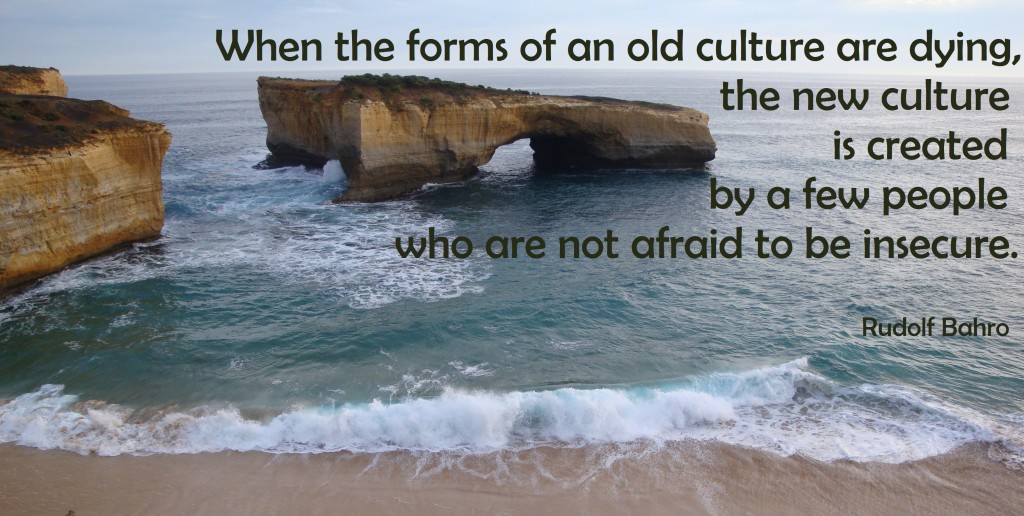 This was taken off the coast of the Great Ocean Road in 2010. It was a wonderful trip. And those who, throughout my entire journey, have modeled that ability to face insecurity without fear, well, they are my heroes and with me every day.
The song Nearer My God, to Thee is a classic. Often claimed to be the last song played by the band on the deck of the Titanic as it sank, it clings to the idea that we come closer to God through death, particularly if we've suffered a tragic one. Many a time, just as I've arrived to do a funeral or memorial service, asked specifically not to include anything "religious", a piece of paper has been pressed into my hand with… Continue Reading…

A few days before Mother's Day, I headed to Denver for the 74th Annual Conference of the American Humanist Association's Annual Conference. I, along with three other Directors of The Clergy Project (TCP), were sharing the work of TCP, each of us introducing a different aspect of the many realities faced by clergy caught in the pulpit long after their beliefs no longer hold.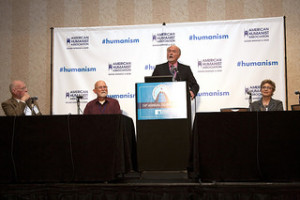 Continue Reading…