Words
A Pastor's Deconversion
A chasm of distrust lies wedged between religious and secular world views, preventing meaningful dialogue and sustainable engagement. Often, those who make the journey from religion to secularism are scathing in their indictment of those left behind. Drew Bekius refuses that course. The story around which he built his life crashes around him with cinematic drama. But standing in the wreckage, he draws on a strength of commitment he learns is all his own, and turns it to the work… Continue Reading…
Statistics, and More Statistics
Statistics always captivate me. The results of polls, the research that is conducted, its interpretation, and the ways in which we respond to the findings – all fascinating. I aced my stats class at university despite not knowing where the exam was held because I'd never been to a class. It's all in the tools, really, and I had an amazing calculator that did all the work for me, even way back when.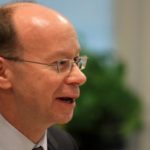 Continue Reading…
A Country Ready, at Last, for Its Most Important Journey Yet
It is Canada Day and across the country, homes, people, cars, and garage doors are decked out in brilliant red and white like never before, on this, our 150th birthday. Celebrations and barbeques are ongoing. Concerts in public parks and along waterfronts are filled to over-flowing. Last night, some of our southern neighbours wondered why fireworks were lighting up the northern sky when it was not yet the fourth of… Continue Reading…

At West Hill, one of our main "metaphors" is that of light. During our Longest Night service in December, an annual celebration that takes place on the night of the Winter Solstice and has allowed us to discontinue Christmas services, each person in attendance is given a candlewick bracelet and reminded that they are… Continue Reading…
This evening, West Hill members will be welcomed at Chalmers United Church for an important conversation about the future of church. With challenges that threaten to drag mainline denominations into a slow but deadly undertow, the events that have shaped West Hill into a congregation that welcomes people of all beliefs are of interest within and beyond the United Church of Canada.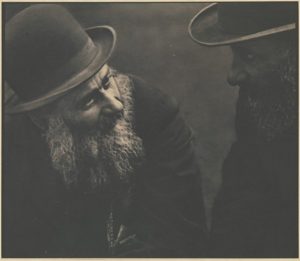 Continue Reading…
How do you deal with Easter?
I am often asked what it is that we do at West Hill for Easter. It is one of the keystone events in Christianity. As such, it's expected that every church will address it in one fashion or another. Sometimes, it is a gruesomely bloody re-enactment of the… Continue Reading…
You are not alone. You now have an atheist app.
So this might be the greatest thing you've ever come across or you might just roll your eyes. There is, of course, no real reason for you to use something like this and if you think you'd like to, there is no guarantee that you're going to find what you are looking for. But the creation of this app is an indication that there is a need out there and, for all… Continue Reading…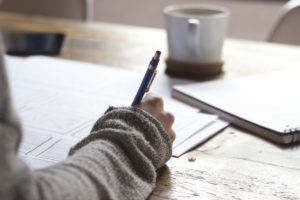 For the last several months, I have barely been able to get a Focused Moment written in time for the service at West Hill on Sunday. Sometimes, it's been written late on Friday or early Saturday. But some days, I've penned it Sunday morning; once even on my phone on my… Continue Reading…

We are well into our Inspired by Hollywood Series at West Hill. This week we looked at the intensely beautiful Moonlight, and the decidedly flattened spectrum of life its protagonist is forced to live. Previous Sundays have brought discussions of Arrival and Manchester by the Sea. One thing that is abundantly clear each and every year we look at movies nominated… Continue Reading…
This morning, in an article in the Vancouver Sun, "Will Gretta Vosper obtain 'no-fault' divorce from church?", Douglas Todd raises the idea that Toronto Conference, using The United Church of Canada's polity as found in The Manual, could place my name on the Discontinued Service List with the slightly more polite qualifier "Voluntary". The piece of polity to which he refers, Section C 2.7, gives the church the right to remove clergy from its roll who begin working in ministry in another… Continue Reading…