Words
… in case you missed it.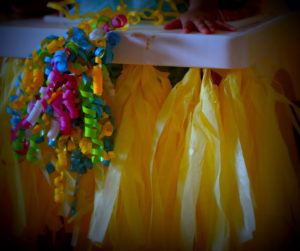 Last night, I celebrated with a family the first birthday of their beautiful, strong, one year old daughter. She was born here in Canada, far from her parents' families and friends, the first Canadian in a refugee family. Her early birth, a year ago, brought them joy in a time of loss and sorrow when,… Continue Reading…
This past Thursday, my lawyers, Julian Falconer and Akosua Matthews, the Chair of West Hill's Board, Randy Bowes, and about fifty supporters from West Hill and the wider church accompanied me to a meeting of Toronto Conference's sub-Executive Committee. West Hill and I had been invited to make presentations to the Committee in response to the recommendations made by the Interview Committee of Toronto Conference when it had acted as the Ministry Personnel Review Committee in the review of my effectiveness… Continue Reading…
The Definition of Effectiveness
Reviews of Ministry Personnel
In the United Church, there are only two reasons a minister can be disciplined. One is for insubordination – pretty straightforward. The other is for effectiveness – maybe not so obvious. The processes for both are covered by the handbook, Pastoral Charge and Ministry Personnel Reviews. In Part One of this series, I discussed how a complaint against ministry personnel can be made and the difference between the then and the now with respect… Continue Reading…
The process that led to the review of my effectiveness
Over the next few days, I'm going to be posting material pertinent to the United Church disciplinary process that has come to light because of the current review of my effectiveness. That may be of little interest to some of you, especially if you're not clergy in the UCC. That said, if you know anyone who is ministry personnel within the UCC or who knows of one, I ask that you share it.
There has… Continue Reading…
Yesterday was a big day.
I met with the Toronto Conference Ministry Personnel Committee. Well, they were actually members of the Toronto Conference Interview Committee which normally interviews candidates for the ministry, but that committee had been seconded to act as the committee that would hear my beliefs and decide whether or not they constituted an affirmation of the questions asked of all candidates for ministry within The United Church of Canada. We met at the offices of Toronto Conference.
Actually, as… Continue Reading…
It is no secret that I first identified as an atheist in 2013 because of the arrest and threatened execution of four Bangladeshi bloggers following the brutal murder of Rajib Haider that February. My theological beliefs had long since morphed my understanding of God from a supernatural being who could intervene in the natural world into an understanding of god as the beauty we create between one another that sustains us through the joys and sorrows of life. So it was not… Continue Reading…
West Hill was privileged to host a fundraiser this past weekend to raise money for Bangladeshi asylum seekers. The situation in Bangladesh is terrifying for secular authors and bloggers who each risk a brutal death whenever they are in public. Some have fled the country, others remain hidden. If you'd like to make a donation to this work, visit our CanadaHelps page, make a donation and add a note saying it is for Bangladeshi asylum seekers. West Hill has supported… Continue Reading…
Every Sunday at West Hill, we explore something that might help us work on the relationships we have in our lives with a view to shifting them toward the good, working on them to make sure they are better, stronger, more honest, and more fulfilling. Sometimes we focus on our relationship with ourselves, sometimes on our relationships with others, and sometimes on our relationships with the world around us including Earth, and all the stuff we interact with on a… Continue Reading…
Beyond the Beliefs that Divide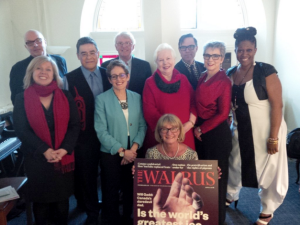 It was a privilege to be able to participate in the Walrus Talks Spirituality event that took place at Trinity-St. Paul's Centre for Faith, Justice and the Arts early in April. Joining me on the dias were Bishop Michael Ingham, Bishop Lewis Cardinal, Joan Garson, Natalie Bull, Timothy Caulfield, and… Continue Reading…
It has been months since I wrote new words to a well-loved tune but yesterday morning, three hours before the service started at West Hill United, I felt inspired to do so. It is the first song I've been able to write since the review of my effectiveness was initiated by The United Church of Canada last May and it was a great feeling to be able to move past the block that process has been and create something new.
Continue Reading…