The 95%-of-United-Church-Clergy-believe-in-God Survey
Last Spring, Richard Bott, a United Church minister, decided he wanted to get to the bottom of the question about how many United Church clergy do or don't believe in god. He was spurred on to the work of designing the God survey by an interview I had with Wendy Mesley of the CBC in which I had said that the Principal of Emmanuel College estimated that over half of UCC clergy had a non-theistic understanding of god. Mark Toulouse later told me that he meant non-traditional, not non-theistic. Here's the confusion for which I take full responsibility: I don't consider those two things to be different.
My understanding of non-theist comes into play the minute you step away from belief in a "being" called God, a theistic being, a deity with supernatural powers who is omnipotent (all-powerful), omniscient (all-knowing), and omnipresent (everywhere), and can intervene in the natural world from the supernatural realm in which s/he lives. It's the god described in the Articles of Faith of the Basis of Union that casts the finally impenitent into eternal damnation, the god the World Council of Churches requires we confess is Father, Son, and Holy Spirit. Step away from that definition and you're into non-theism, I've long thought. Many progressive Christian authors like Bishop John Shelby Spong use the term in that same manner as did I in my 2008 book, With or Without God.
My Bad
To others, I now realize, the term theist is simply stretched to cover whatever it is you need to cover – supernatural or not, being or not, interventionist or not, triune or not; these can all remain safely under the heading "theistic" if you want them to. I know, it's confusing. Suffice it to say, I'm not using any words that use theist as their root anymore. I'm only going to speak of non-traditional ideas of god and hope someone asks me what I mean.
However, last winter, when I spoke with Mesley, I hadn't realized how important using the term non-traditional over non-theist was so, essentially, I broke my own rule: don't use words that people don't understand especially if those words are about god and especially-especially if there are going to be highly literate clergy listening, each of whom may have evolved their own interpretation of what the terms you use. If I didn't understand the expanded way the word theist was being used, clearly, using the word non-theist to describe those who don't believe in a traditional concept of god was going to be a problem. As it turned out, it was incendiary.
Still, claiming and reclaiming that I came up with that statistic on my own is misleading. Before we go any further, it's important to note that both in my response to Wendy Mesley's question about how many clergy in the UCC shared my beliefs and to Richard Bott's question about how many atheist clergy there are in the church, I said I didn't know (3:35). I don't imagine there are many who believe exactly what I believe and fewer still who would call themselves atheists. My response to Richard's question was "I have no idea how many clergy in the United Church are atheist …" Richard noted in an email to me that because I didn't "comment on the number's efficacy," I was stating my own opinion even though I had just clearly said I didn't know.
But Bott did the God survey and proved that more than half of United Church clergy don't believe in a theistic god – according to my definition. And more than half of United Church clergy don't believe in a traditional god – according to Mark Toulouse's definition. We were both right but it's a sad thing to only be right in one's own mind so let's take a closer look at the details.
The God survey results
The results triggered some sensational headlines, at least one of which was as accurate as the ones you read in the grocery store line-up. The United Church Observer, in its October issue, explored the survey's significance. Researcher Jane Armstrong noted that the results could not be extrapolated to any generalizations because the sample had not been random. Bott had only sent it to his own Facebook friends and two Facebook groups to which he belonged, one of which is Cruxifusion, a group on the extreme right wing of the United Church. And people self-selected which further undermines the random nature of the survey. In a last ditch effort to dilute its bias, Bott sent the God survey out to all UCC presbyteries. Without the response time they needed to get approval to send it out, however, many didn't forward it. Clergy who did receive it from their presbytery had little time to complete it before the survey closed. Still, Bott expressed his excitement about the findings and the Moderator, Jordan Cantwell, said she hopes it widens the dialogue.
Statistics, statistics, statistics
Looking at statistics can be an exercise in creativity. Look at any set of statistics every morning for a week and you'll find something new almost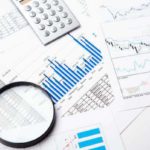 every day. It was easy to look at the results of the God survey and come up with the headline that 95% of United Church clergy believe in God. But that's not a very meaningful statistic. When each respondent may have a different idea of god, something the United Church has nurtured*, only the five percent who say they don't believe in god at all are really telling you anything. I can legitimately say I believe in god because I, too, like so many other clergy have had to configure a definition I could live with that didn't include "casting the finally impenitent into eternal damnation"** or dozens of other attributes or behaviours I could neither abide nor believe in.
I could say I'm a panentheist, an easy obfuscation for me because I still can't tell you what that really means in terms of on-the-street-this-is-what-god-is-doing-for-me-personally-or-for-the-world:maybe-nothing-maybe-everything. God is the universe. God is beyond the universe. God interpenetrates the universe. Those who embrace panentheism are passionate about it. I'm not passionate about that definition so I'd best leave it be.
Perhaps I could say the god I believe in is supernatural because it can't be weighed or drawn or even described using the blunt force trauma of the written or oral language tools we have at our disposal; but then, neither can "love". Is love supernatural? It certainly seems to have healing and transformative powers. Perhaps that is a supernatural effect of a neurological function. I mean, love might transform but it might also fail. Having the neurological process unfold doesn't mean the result will be healing. We just don't know. So maybe there is something else to it. Some alchemy or other. But those prerequisite neurological synapses suggest natural … Best not go there, either.
When god is beyond anything we can pin down, explain, examine, or unleash, defintions of it become pretty vague. Yellow can be my favourite colour if I add a little blue and cross that fine line that takes it into green but I'd be damned if I could point to where that line actually lay. Similarly, my definition of god can be an iota different from someone else's and completely different at the same time.
In fact, there are so many fine lines in the definition of god that whatever it once meant is totally obscured with the overlay of our legion definitions. Exploring the results of Bott's survey may clear up where some of those lines lie. Because his intention was to prove something I said right or wrong, however, he neglected to include other very important characteristics of the god people do or don't believe in such as where god resides or if one can have a personal relationship with god. Perhaps, in fact, he forgot to include the most important concern to people inside and outside the church: Does the god we call God do anything? Does it heal the sick? Does it answer some prayers and not others? Does it open a window when a door closes? Does it whip up the weather or cause drought? Does it punish us for not loving it or for any of the billions of transgressions we can wage against it, ourselves, our fellow humans or our planet? Does it treat some people well and others poorly for no particular reason other than the accident of their place of birth? Does it know the cure for cancer but just isn't ready to share it yet? Does it do anything other than comfort us in our ignorance?
Bott forgot to ask that question. And so his results may be of interest to those in the church who are keen on drawing the you're-in-you're-out line, but it isn't much help in clarifying what the god we do or don't believe in is and whether we believe it has any way of helping us find our way to a future we'd be proud to hand future generations. If it is, great. If not, I say we get up off our knees and begin working. Now.
That said, I got ninety-eight percent in statistics in my undergrad so I can't resist taking a read of Bott's results. Here's what I see.
Analysis
Bott's analysis jumped right in with what he seemed to most want to know: did people agree with Gretta Vosper or not. Indeed, the questions posed in the God survey were phrased in exactly that manner. I am not a professional researcher, but I'm fairly certain that your response to being asked if you agree with someone or not can be influenced by what you think of that person. By using my name in the introduction to the survey and then repeating it throughout, Bott, I believe, undermined the integrity of his own data. Would results have differed if my name hadn't been used or if the statements had come from Bill Phipps in 2016 rather than in the late 90s? If they had simply asked the questions without referring to me? I don't know. I'm simply saying that if you want true results in a survey, I would think it imprudent to start off by naming someone many in your demographic report to respond to with "visceral reactions" and others believe is "the devil incarnate". (And yes, those are actual statements about me shared by people in the United Church.) When you do, you risk the possibility that some responses will more about a respondent's feelings about the person named than they are about the actual data being collected.
Nevertheless, let's carry on. Bott's first result analysis shows that 20% of clergy do not believe in a theistic, supernatural god and that 80% believe in a god that is either theistic or supernatural. Because of the phrasing of the question – Would you include yourself in that 50% [of clergy who don't believe in a supernatural, theistic god as stated by gretta vosper] – Bott really can't say that the full 80% believe in a theistic, supernatural god. Some may have excluded themselves on the theistic side and others may have excluded themselves on the supernatural side bumping the number up. Indeed, this is immediately evident when the numbers are broken down. The results show that 30% of correspondents identified as not believing in a supernatural god. That drops the number who say they believe in a theistic, supernatural god to at best 70%. I was disappointed to see that The Observer didn't note that distinction and printed the claim that 80% of clergy in the UCC believe in a theistic, supernatural god which is clearly inaccurate.
When looking at the definitions of god people chose to align themselves with, fifty-one percent claimed panentheism. It is not clear, however, whether a panentheistic god (I believe in the existence of god/God, and while God/god is greater than the universe, includes and interpenetrates it) is supernatural or not. Because it exists beyond the universe, one might expect that it is. If that were the case, however, the number of people who claim belief in a supernatural god should be over 85% since a clear 34% percent believe in a god charged with supernatural revelation (add that to the 51.3% percent who identified as panentheists to get the 85%). But only 70% claimed not to believe in a supernatural god. We can only assume that some who believe in a panentheistic god must believe that god to be supernatural while others must consider it a completely natural phenomenon. Things are getting fuzzier.
But who is suitable for ministry?
They get really fuzzy when you try to figure out who the United Church might now claim is suitable for ministry and who is not. Due to the ruling created by the United Church's General Secretary, an unelected official, to address "concerns about a female minister in the United Church who calls herself an atheist", clergy must now be in ongoing affirmation of the questions they answered at their ordination, commissioning, or admission service. That means that ministry personnel must be able to profess belief in a Trinitarian God in order to be suitable for ministry in the UCC. When we look at the statistics, those who are and those who aren't isn't immediately apparent but there are alarm bells that begin ringing – and loudly.
The Trinity, or as our Moderator has of late referred it in her recent pastoral letter, the Triune God, is a God who is at once Father, Son, and Holy Spirit. Bott's survey shows that only 1.5% of clergy polled went out of their way to state that they believe in "God as Trinity". Yikes! That could mean that 98.5% of United Church clergy don't meet the new theological standard set out by Toronto Conference Executive in its request to the General Secretary! But let's not get hysterical; what of the other categories? Could those who expressed belief in other kinds of god not also be talking about the Trinity?
It would have been so easy to answer that question if Bott had framed the second category in the God survey in a more orthodox way using the phrases that mark the new orthodox position within the United Church. Instead of "I believe in one god/God as the creator and ruler of the universe, and further believe that God/god reveals godself/Godself through supernatural revelation" had he actually shortened it to "I believe in one God: Father, Son, and Holy Spirit", we'd have our answer. But he didn't. Which is interesting in itself, don't you think?
A church bent on drawing the Trinity as its Maginot Line should have inspired a question based on the position of that line if it was at all central to the theological discourse within the denomination. It should have been, because of the current review, of especial interest.
If you search the United Church website, however, you will find that none of its documents, including the letters and statements of our Moderator, use the phrase "Father, Son, and Holy Spirit" except our statements of doctrine. Those statements must align themselves with the requirements of the World Council of Churches where the Trinity is the lowest common denominator holding churches together. The word "triune" only shows up in in the Moderator's latest pastoral letter which broke her silence regarding the potential (pending) split in the church due to the drawing of the Trinitarian line. The word "Father", which might be expected to be used in liturgies or social justice statements in a Trinity dominant church, outside those same doctrinal pieces, only appears once in reference the god called God, and that in the title of a hymn. Clearly, the main image of god in the United Church is not Father, Son, and Holy Spirit, despite what our statements of doctrine attest. Which is very likely why it didn't occur to Bott to include it.
Still, it is important to explore the categories presented in the God survey and see if any of them might be construed in such away that the majority of United Church clergy could claim ground on Toronto Conference's side of the UCC's freshly painted line. The categories are panentheists, traditionalists, naturalists, metaphorical believers and a few others.
Which categories could be assumed to belong with Toronto Conference or be identified as traditional, Trinitarian believers? Definitely the traditionalists and the 1.5% who identified as Trinitarians. That's 35.6% of clergy polled.
After we have that nailed down, however, we have to make assumptions using logic, a challenging and slippery tool when in the hands of believers. Let's assume that those in the God survey who identified as naturalists, who held metaphorical ideas, who doubt or deny God's existence, or refuse to do either, are not traditionalists and would not embrace the idea of a Trinitarian God. I think that is pretty logical though if you're in one of those categories and do embrace a Trinitarian God, please share what that means to you in the comments section, below. That takes us up to 6.3%.
Next, taking a look at those who identified as "other" and removing any that might fall down on the Father, Son, Holy Spirit side, we get up to 12.3% of clergy claiming a non-Trinitarian concept of god. A not insignificant number when you start holding reviews and finding people unsuitable. Somewhere close to two hundred and thirty clergy would not pass the General Secretary's test for suitability. Whoops.
But it might be far worse than that. Back to the panentheists. Are they or aren't they capable of answering "Yes" to the Trinitarian question? Would they be in literal agreement with the concept of the Trinity. Hard to tell. Perhaps, like the question of whether god is supernatural or not, some of them would and some of them wouldn't. Maybe they just don't know. Surely many would find it challenging, if not impossible, for a panentheistic god to be described using the terms Father, Son, and Holy Spirit. In a recent chat on Facebook, I asked a colleague who identifies as a panentheist, if he could answer the question, "Do you believe in God: Father, Son, and Holy Spirit?" with a "Yes." He didn't answer me. I asked again. He still didn't answer me. So, let's suppose that whether panentheists identify as theists or supernaturalists, they are not Trinitarians or are very odd ones.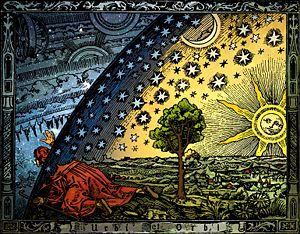 Again, there are going to be people who get screaming mad about me "defining them" but I'm looking at every definition of panentheism I can find and not once have I seen Trinitarian or the words Father, Son, and Holy Spirit; more often than not, the writing clearly delineates the two as separate and different. If you're an exception, please share your understanding of a Trinitarian panentheistic god called God below.
That creates a very different picture of the God survey than the one shared by Bott, The Observer, and various columnists. Yes, 95% of UCC clergy may claim belief in god, but up until now, we've been able, encouraged even, to define god as we have come to understand it. That 95% cuts a wide path down which vast numbers of definitions, mine included, meander. If we slide the panentheists – over 51% of UCC clergy according to Bott's survey – over to the group that would not be able to answer "Yes" to the first question asked of ministry candidates at their services or ordination, commissioning, or admission, we leave only that 35.6% of clergy who might honestly profess belief in the Trinity, a god who is Father, Son, and Holy Spirit at once. Two-thirds of active United Church clergy, 63.4%, almost twelve hundred of our eighteen hundred active clergy could be found to be unsuitable under the new theological test set by the General Secretary. Whoops again.
United Church clergy do not want their ideas of god mandated; they cringe when someone tries to suggest what they do or don't believe. Many have recognized that the review process created to address concerns about me creates a theological orthodoxy to which clergy will be called to adhere. Others think this is all about me and that once this review is over, the ruling will never again be used; they can ignore the current proceedings.
Most have no idea that the General Secretary's ruling can also be used to sweep aside essential agreement, previously entrenched in the Basis of Union and only changeable by a vote of the church's entire members. They have no idea that clergy who affirmed the ceremonial questions posed to them at their ordination, commissioning, or admission, who are called to meet those questions a second time in a review process, may be required to meet them literally. There will be no room for metaphor or stretchy theist definitions when the determination of suitability is based on a literal belief in the Trinity.
I will go through with a Formal Hearing unless the church clarifies its theological position for me prior to that process and proves it a waste of our time. The General Secretary, at the request of Toronto Conference, redrew the theological landscape upon which we have laboured and ministered for over ninety years. In doing so, she closed off access to that wide theological swath upon which we used to meander, exploring understandings of god, Christianity, and church. She has installed upon it a very narrow the gate through which we must all now squeeze. Biblical or not, I know many would rather the wide swath than the narrow gate and dialogue to doctrinal censure. And so I will attend the Formal Hearing and lay my credentials down in a bid to remove the blight of the General Secretary's ruling from the United Church.
There are a lot of people who are arguing over whether or not I belong in the United Church. The real question with which you should concern yourself, however, is, "Do you?"
*From the preface to A Song of Faith: This is not a statement for all time but for our time. In as much as the Spirit keeps faith with us, we can express our understanding of the Holy with confidence. And in as much as the Spirit is vast and wild, we recognize that our understanding of the Holy is always partial and limited.
**Taken from the Nineteenth Article of Faith in the Basis of Union.